Empalhamento / Chair repair

Para um orçamento gratuito basta enviar fotografias das peças a restaurar.
Please send us an email to get a free estimation.
PAPER CORD
A paper cord (corda de papel) dinamarquesa é fabricada a partir de fibras de papel torcida. É suficientemente estável e flexível para ser tecida em diferentes padrões. Foi muito usada no mobiliário nórdico dos anos 50, 60 e 70, nomeadamente nas cadeiras de designers como Hans Wegner, Jens Risom e Niels Møller. Uma vez restauradas, as suas cadeiras terão um aspeto fiél ao original.
Danish cord is made from paper fiber which has been twisted together and is stable and flexible enough to be woven into many designs commonly used on furniture from the '50s, '60s and '70s. Danish cord has been used on chairs by designers such as Hans Wegner, Jens Risom and Niels Møller. Your seats will be restored and kept faithful to the original.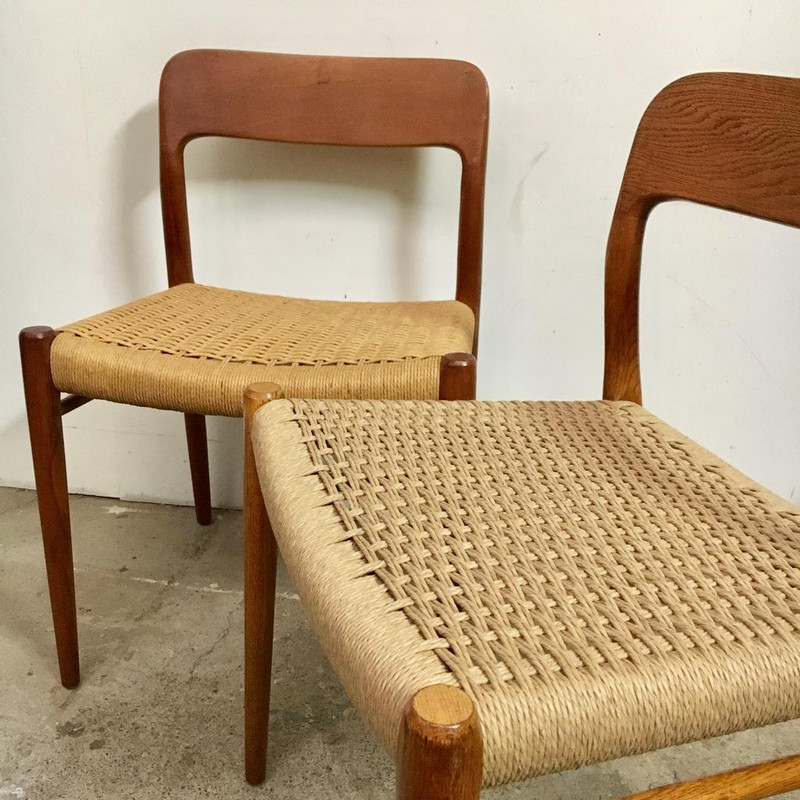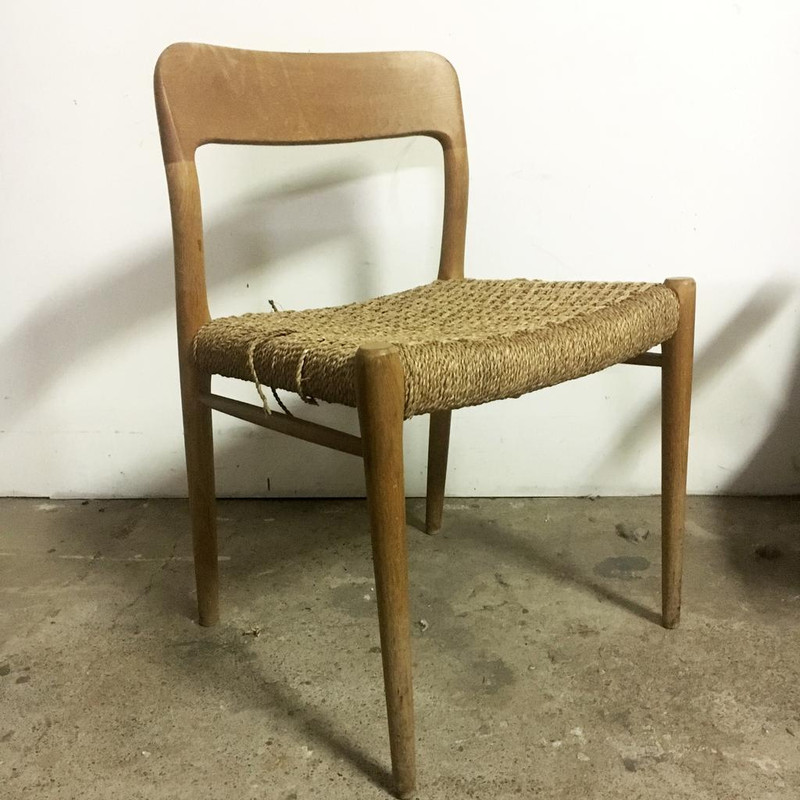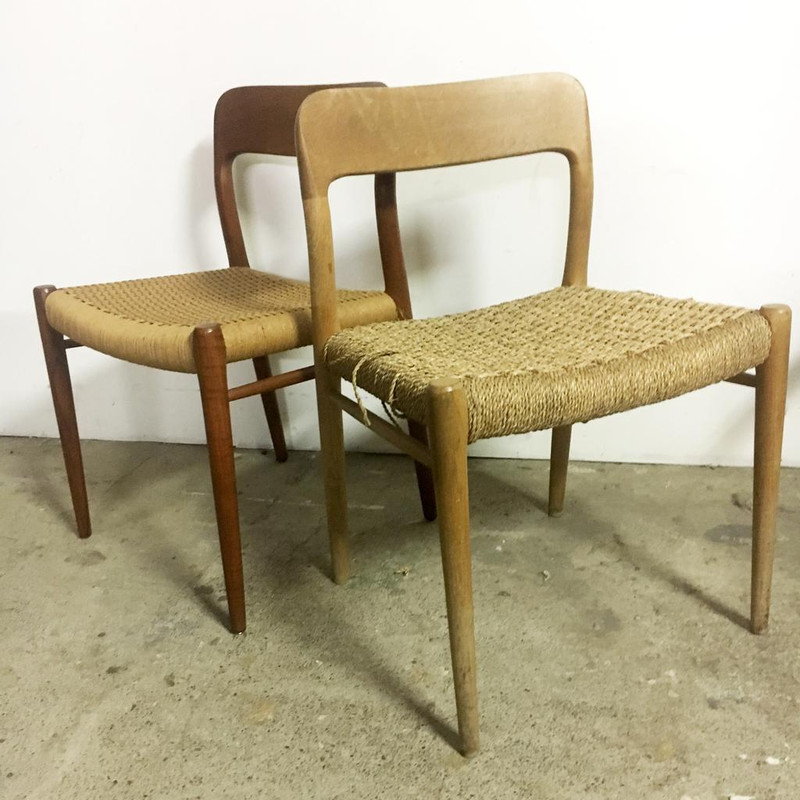 CANA / CANE
A cestaria de cadeiras é uma sabedoria muito antiga. As fibras usadas nesta arte são fabricadas a partir duma variedade asiática de palmeira trepadeira. Estas mesmas fibras já eram usadas no Antigo Egito, nomeadamente numa espreguiçadeira que pertenceu ao Tutancámon. Este tipo de cadeiras era muito difundido no século XVII e no início do século XVIII por serem consideradas higiénicas, uma vez que as fibras não eram afetadas por parasitas ou ácaros.
The art of chair seat weaving has been used for millennia. Cane is made of a vine named rattan mainly grown in Asia. Cane dates back to Ancient Egypt. In fact, a daybed woven from cane was discovered belonging to King Tutankhamen. Caned chairs were very popular in the seventeenth century and the early eighteenth century because people thought it was hygienic as cane had no parasites or mites.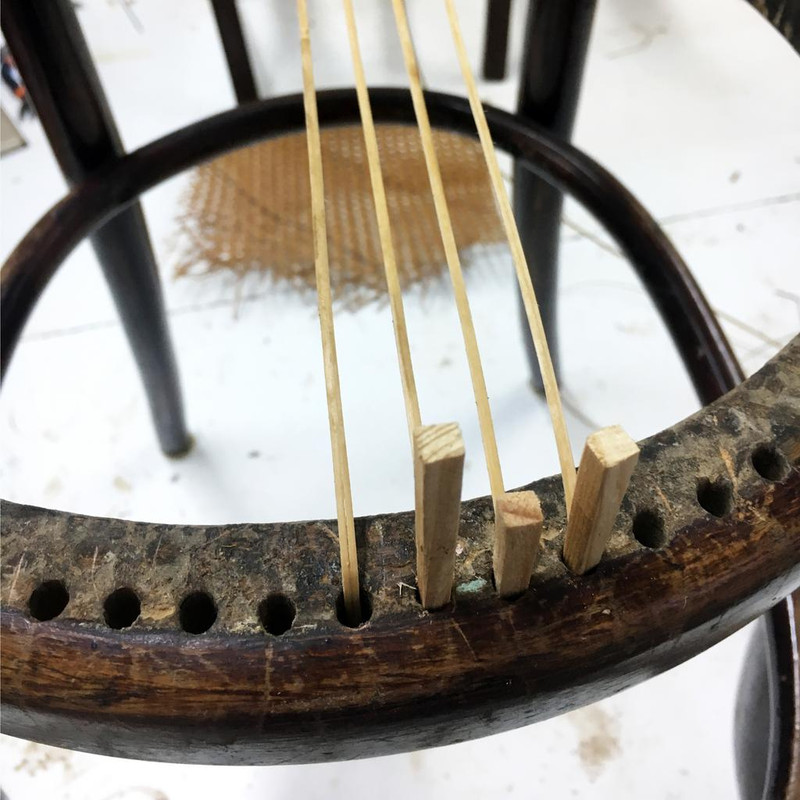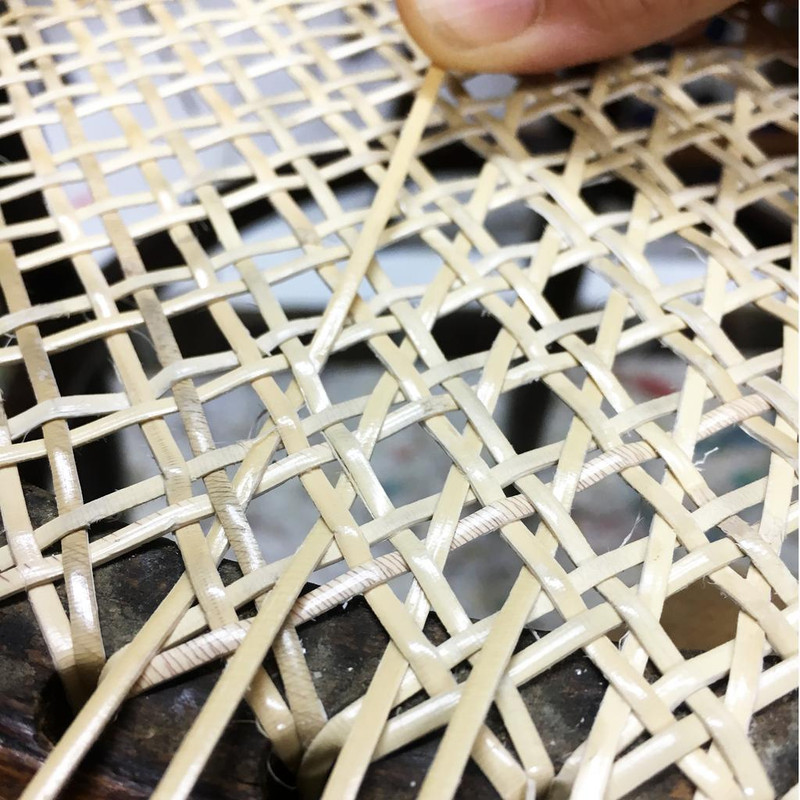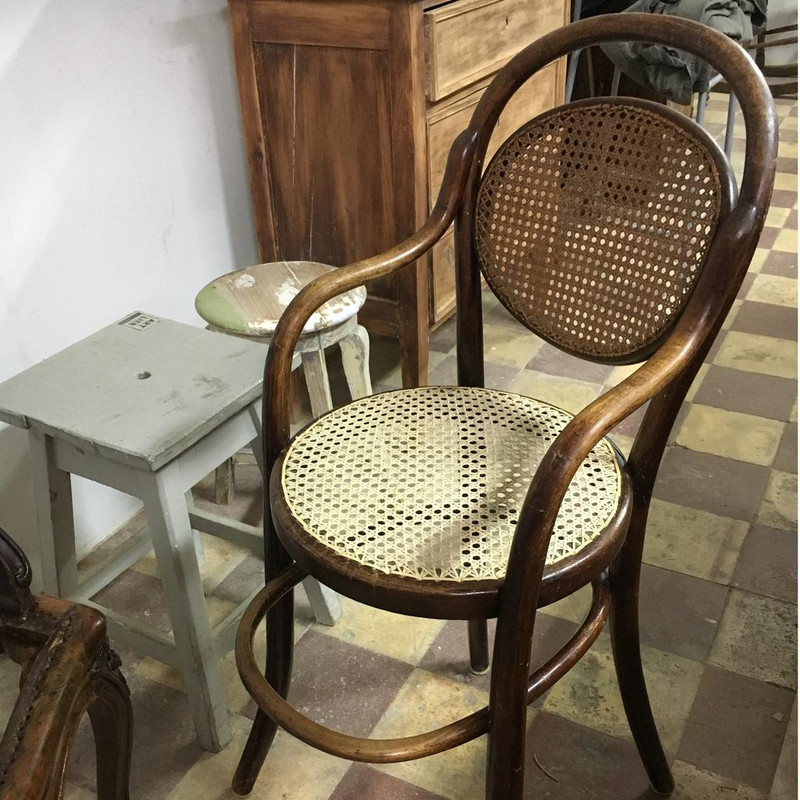 RÁFIA / RAFFIA